Have The Impact You've Always Wanted And Love Your Life As A Leader Again
Leading isn't easy
Leadership is its own craft. New managers often miss this, assuming that because they were great at their job they'll be great at managing and inspiring a team.
Unfortunately the two don't have as much in common as most people think.
Leaders have a whole new set of challenges on their shoulders: making decisions with limited information, communicating priorities in a clear and motivating way, creating a culture of high performance and accountability in their team as well as a sense of belonging and ownership.
That's where leadership coaching comes in.
Why coaching
Working with a coach allows you to reflect in a non-judgmental, confidential environment on your biggest challenges and areas for growth. These could be related to standard tools of the craft, such as analytics and goal setting, or people skills like impactful 1:1s and giving feedback.
The best coaching takes the whole person into account, rather than just focusing on the "office persona" or specific work situations. This is because a leader with real self-knowledge and depth can draw on their personal purpose and strengths while accepting their setbacks and blindspots to bring more heart, authenticity, and even fun to the business.
More specifically, coaching helps develop a leader's unique style by working through day-to-day issues they're facing. And a company culture created by leaders devoted to winning together is magic.
When leaders work with a coach, it's a 6-month journey with weekly 45-minute meetings and touchpoints in between. This gives time for the coach and leader to build trust, discover what has the biggest impact together, and work on specific situations to completion.
Meet the Hypergrowth Coach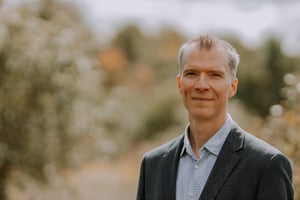 Steve Haase is a Master Certified Life and Leadership coach and has led global teams at hypergrowth tech companies (Shopify, HubSpot, and his own startup) for over a decade. He helps leaders access their fullest potential through focused inquiry along with proven leadership tools.
To take your next step, get the free "3 Skills Every Manager Needs" training here: